Our house, which was specially built to receive our guests in the year 2000, is an old birthing house... the walls of this authentic Creole lodge certainly remember the first moments of life of the newborns of Cilaos. Many are those who like to remind us, always with great emotion, that their children were born here. 
We like to tell this story because there is a communicative sense of serenity and calm here. We will make sure that our company helps to contribute to your well-being.
Our home is yours
for the duration of your stay:
A lounge with an efficient Wi-Fi connection, but also maps and books to discover the Cilaos circus, as well as board games for young and old. 
A fully equipped kitchen with refreshments at your disposal. 
Our patio, ideal for guests looking to relax and share some time together. 
Our outdoor spaces, terraces and gardens are perfect for relaxing and contemplating our spectacular ramparts. Under our banana trees or flowering trees is the perfect place to catch up on some reading, rest or simply taking tim to enjoy the moment. 
We would like to tailor your welcome and help you make the most of your stay in Cilaos. Hiking, visits, discovery of local arts and crafts, and taking an interest in the rich and varied local agriculture. We would like to put our knowledge of the circus at your disposal to help mark your stay with an incredible feeling.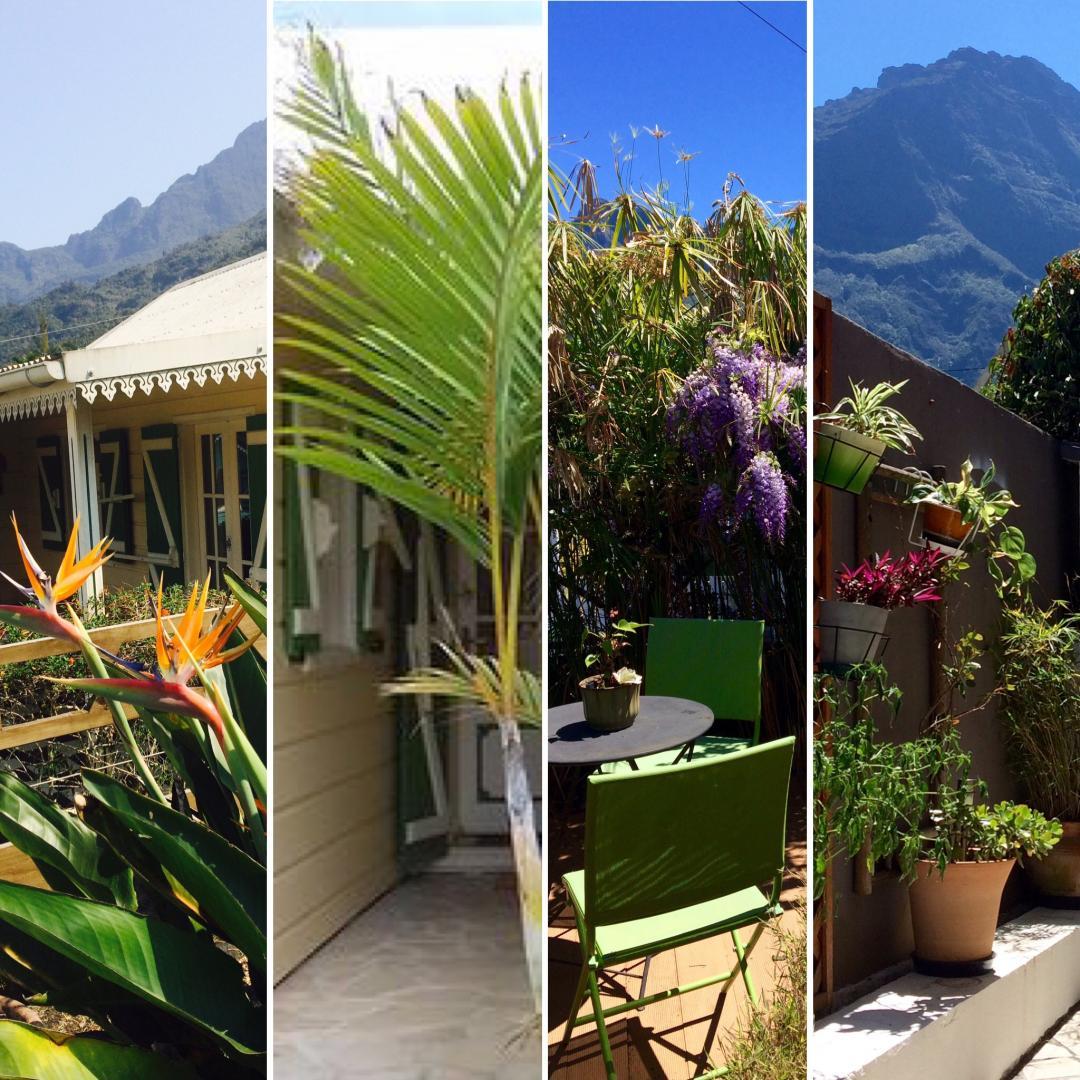 Contact us for bookings without delay.
Marjorie and Anthony will welcome you to a cozy and refined cocoon with simplicity and kindness.