For a memorable stay in Cilaos (974)
Our establishment is only a few steps away from the center of Cilaos, its restaurants, its spas and its major hiking trails.
An authentic site
for a pleasant holiday
It is with great pleasure that we welcome you for an unforgettable and relaxing holiday. You will enjoy an authentic setting, in a calm area in the heart of Cilaos emblematic circus.
We are ready with a warm welcome for your arrival and we will offer quality service that is tailored to your every need throughout your stay with us.
Whether you're visiting us just for the day or for a whole week, we will do everything we can to brighten your stay. 
We offer a real haven of peace!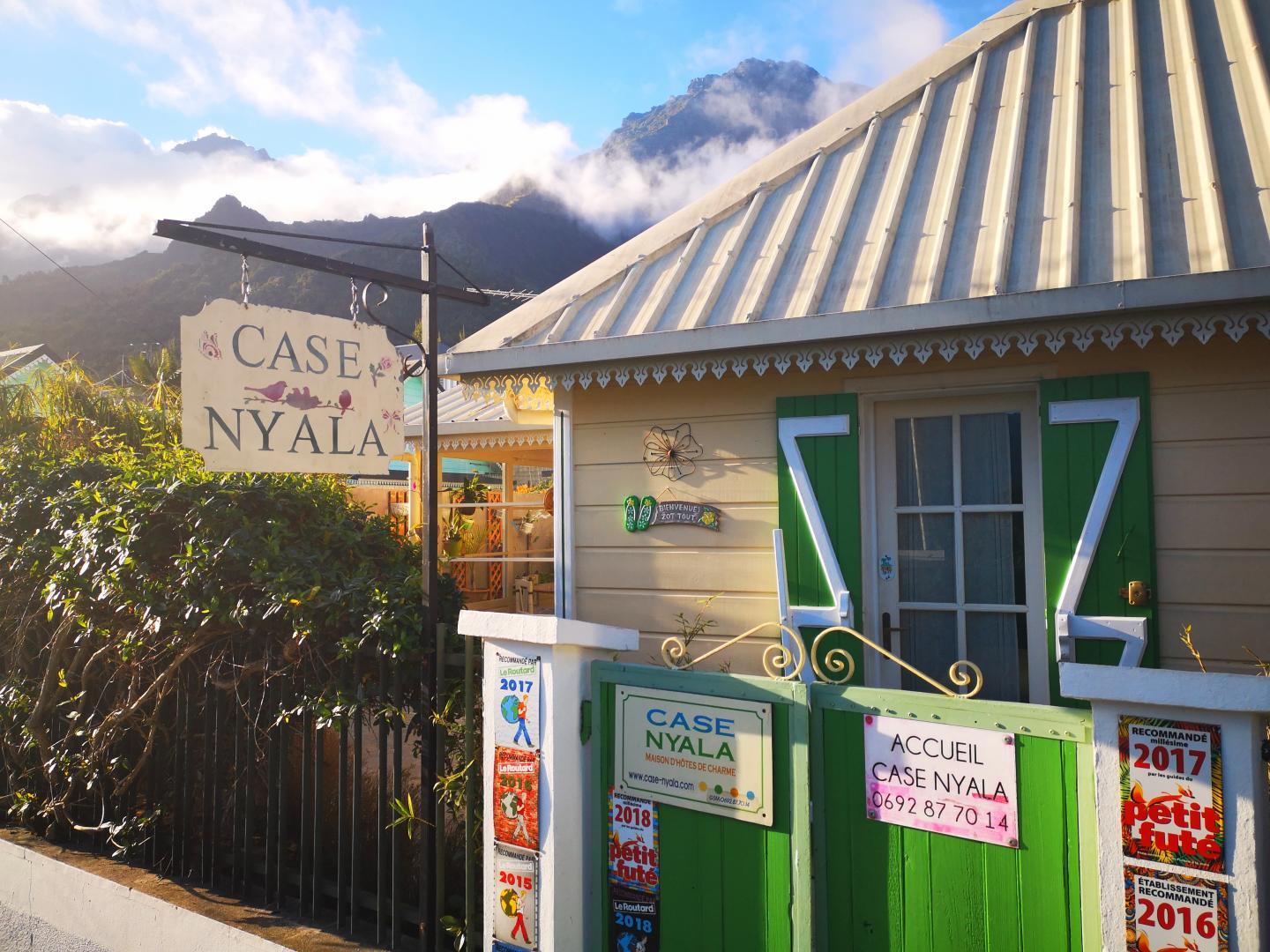 Our Offers
We give you the choice between staying in a standard or privilege room.
In either case, you will enjoy optimal comfort. As soon as you wake up, your taste buds will be titillated with our gourmet breakfasts, complete with homemade jams and a warm ambience.
So don't wait any longer, push the door, come in and make yourself at home. Don't leave unless you absolutely have to…
A charming guest house with breakfast options
For your comfort,
we offer
Preferably bio and locally made. Case Nyala is conscious of its environmental impact
A quality, free wi-fi connection in all communal spaces
A laundry service is available, starting from 6 €.
Living room with a fireplace and a book bank
Relax and enjoy pleasant moments with your friends and family in a warm and convivial setting.
A quiet garden with trees, ideal for relaxation.
We are located in the heart of a green belt in Cilaos.
Fresh drinks and functional kitchen
Fresh drinks and a functional kitchen at your disposal to help you feel at home and have a great time.
Contact us for bookings without delay...
Marjorie and Anthony will welcome you to a cozy and
refined cocoon with simplicity and kindness.