We are a passionate couple that have a thirst for sincerity, truth, friendship and discovery. We find all this in our relationship with nature, as well as with other people.
Marjorie - passionate
about arts and crafts
Marjorie is an "art'isanne", a lover of the precision needed to serve beauty… she loves valuing the work of the craftspeople of Cilaos every day.
Diverse emotions thanks to street art, endemic arts like the embroidery of Cilaos, sculpting and engraving on gourds, or even painting… our aim: make you feel their art.
The Cilaosain
Land
We are surrounded by people who love their land. We can guide you towards those who cultivate the land in reasonable and healthy ways. Who better to help you understand the quirks and challenges of local agriculture than those that love their fields while respecting the nature around them.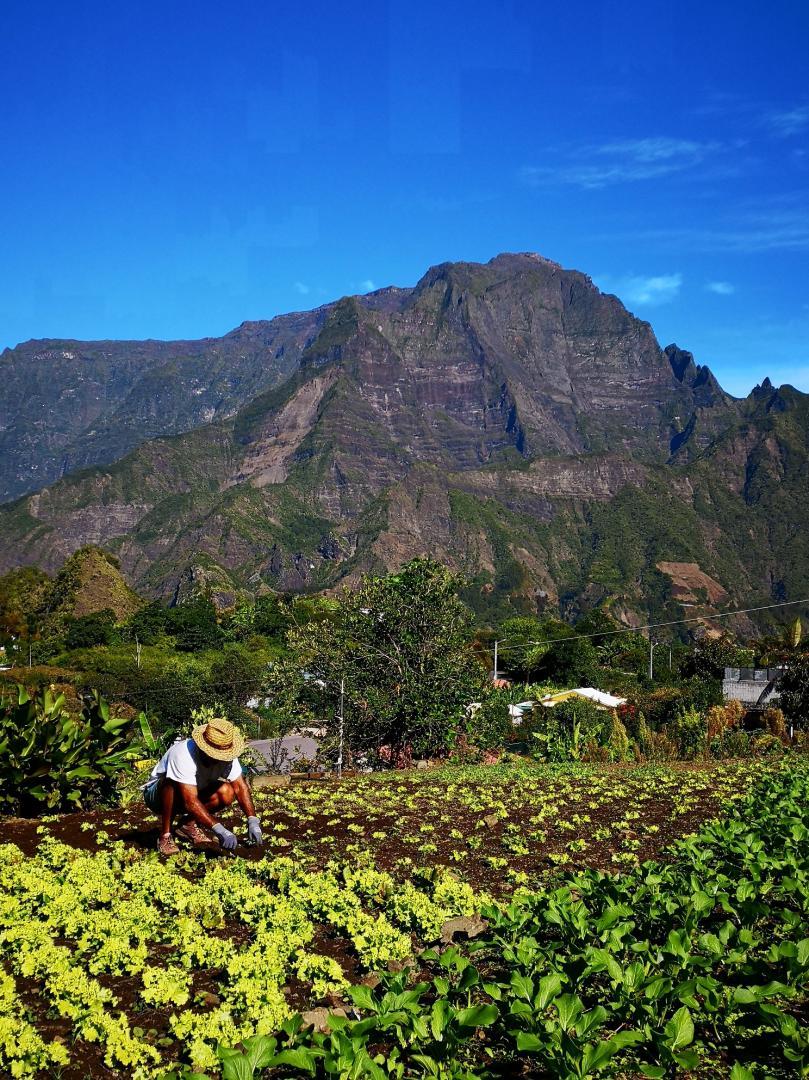 Enjoy the circus
and its treasures thanks to Anthony's advice
Anthony is a mountaineer who became familiar with many sports activities in the Alps before training to supervise them...
As a nature lover, he is convinced that outdoor sports activities contribute to the discovery of the richness of our environment, while also raising awareness of the stakes involved in its preservation.
Unique hikes, sensational sports activities, trail training courses, and fitness training... 
In addition to our services, we have surrounded ourselves with Péi guides as they are called here. Graduated people but also in love with their circus. So let them guide you...
Our offers, corresponding to your tastes and desires are under development.
Stay tuned, they shouldn't be long...
Contact us for bookings without delay
Marjorie and Anthony will welcome you to a cozy and refined cocoon with simplicity and kindness.